Indestructible Spiral Bird Feeder

This is one of the only feeders on the market that can be passed on to the grand-kids,

so please weigh this purchase against the cost of 

imported,

tin, wood, glass & plastic replacement feeders over the years!
Two sample seed bowls included - almost any 20 oz disposable bowl works.

 

See Bowl Capacity

2 Red silicone jelly cups included.

 

If lost or damaged, see

Helpful Hints

for replacement options

"

Proud to say handmade in the USA.

"

Each feeder is made from fully-welded, hardened steel,

professionally powder coated

and handmade by the inventor/artist himself


Squirrel problem?  Try tightening the bolt to prevent rocking & put a handful of seed in the bowl.  He will eat what he can reach but will leave some for the birds where he cannot reach - between the spiral & the bowl sides.

The spiral substantially reduces flicking the seed out onto the ground.  Only shells & husks left in the bowl at days end.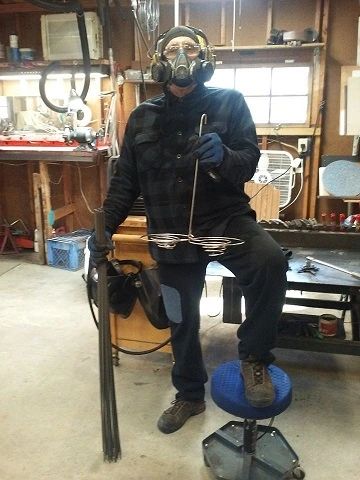 Tested against opossum, racoon, squirrels & deer.  If for any reason you are unsatisfied with a feeder's performance - when used as intended - we will replace the feeder or refund the entire purchase price upon feeder return.